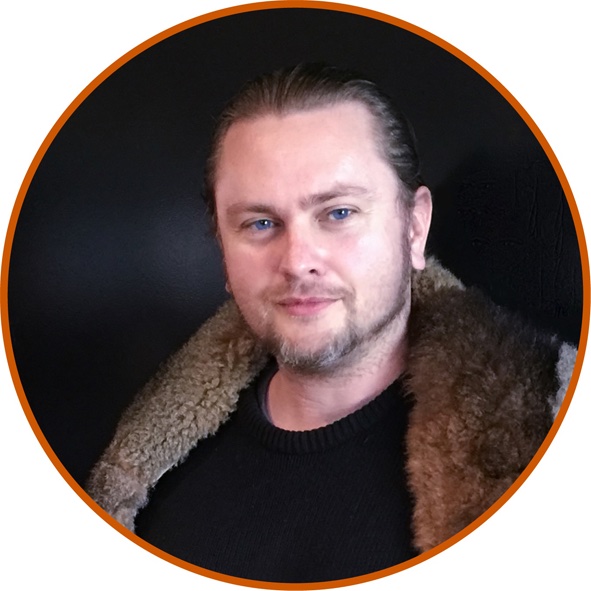 Reuben J Humphries
Reuben is Tanjenong IC's:
Executive Director
Chief Project Champion
Executive Vice President for Industrial, IT and Business to Business based Projects.
Senior Community Catalyst Officer; and,
Chief Men's Business Officer
Reuben was born near Sydney, spending his childhood in the red sands of the New South Wales Central West and spending his youth in the emerald coloured landscape and the fishing hotspots of the New South Wales Sapphire Coast.
Reuben's Indigenous ancestry is recorded back to 1887 near Gillenbah in New South Wales with several generations of mixed Wiradjuri and settler heritage.
The mission system had taught Reuben's family to be ashamed of their past and Reuben's great-grandmother systematically destroyed every vestige of her own "half-caste" birth, and out of gratitude for the Englishman who agreed to legitimise her own child by marriage she hid what was left of her heritage.
Reuben's grandmother was raised as a white woman with dark skin, with no connection to her culture and even a great sense of shame ab–––out who she was.
From his teenage years Reuben was actively involved in local community organisations, from volunteer emergency services, health and charity organisations through to local, State and Federal advisory roles.
In 2002 Reuben was featured as one of 50 young Indigenous leaders from across Australia in the book Fresh Footprints, published by the Department of Family and Community Services, and contributed a young person's perspective on the future of the Australian Constitution in the book Restructuring Australia, published by Federation Press.
In 2003 Reuben moved to Victoria as a specialist carer and tutor for a family with an autistic child and eventually became the principle architect behind their Private Family Office and its charitable arm The Nikolaous Institute of Philanthropy.